Turning economic challenges into business opportunities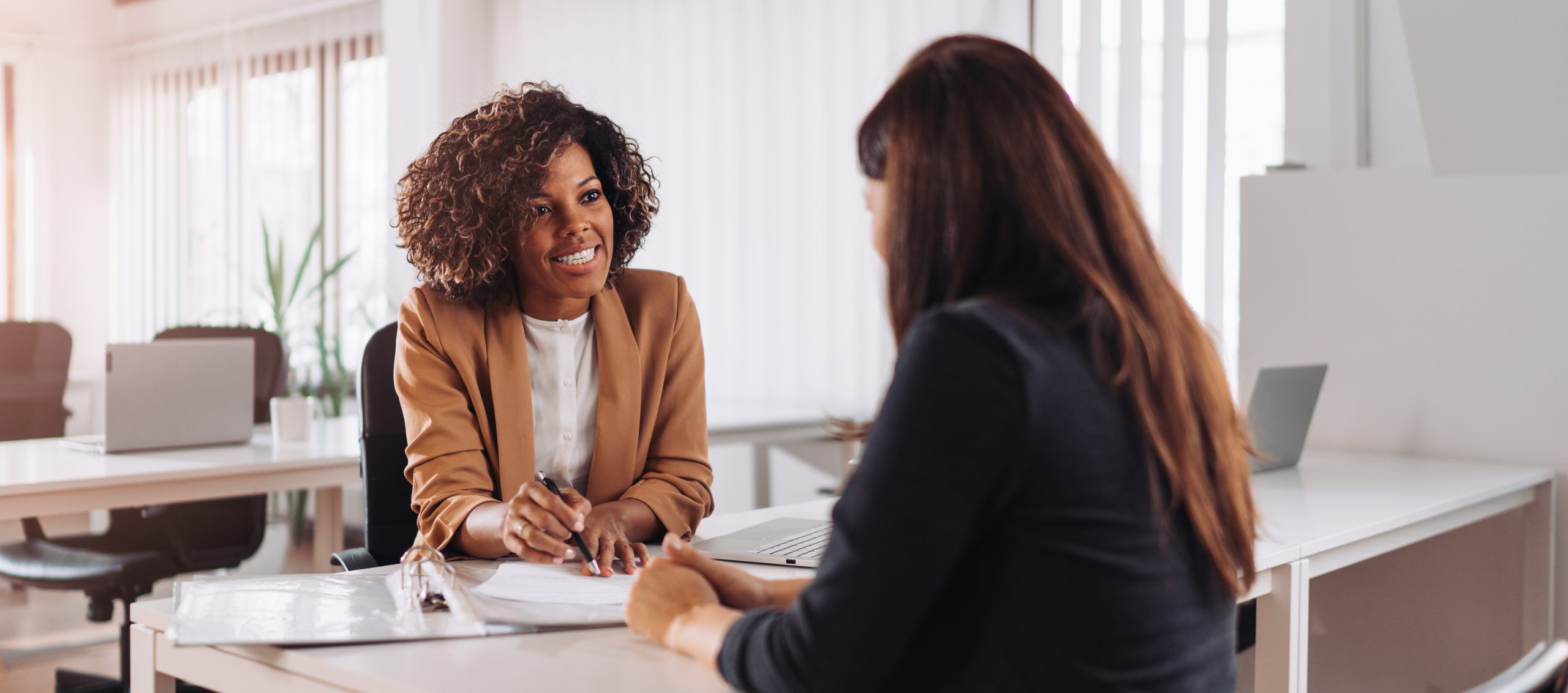 With sound advice and guidance from trusted financial institutions, there are opportunities to unlock growth and innovation while navigating difficult economic situations.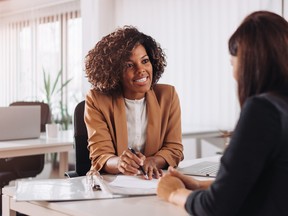 Article content
Entrepreneurs face a myriad of challenges that can keep them awake at night.
Economic uncertainty, coupled with looming inflation, can cast a shadow of doubt over even the most well-laid business plans.
But amidst these concerns, there is a silver lining: with sound advice and guidance from trusted financial institutions, there is potential for businesses to grow and innovate while navigating difficult economic situations. These opportunities range from strengthening their business partner networks and rethinking finances, to optimising investments and bringing perspectives and objectives into alignment with the current context and climate.
Article content
Innovation in turbulence: Thriving amid economic adversity
Challenging economic conditions often catalyze creative problem-solving. Businesses that can harness innovative solutions to address evolving needs stand to gain a competitive edge. And while having a business plan is critical, it's equally important to be comfortable enough to nimbly pivot away from it if needed.
"The saying 'don't let a good crisis go to waste' is very true," says Jean-Yves Bourgeois, executive vice-president of Desjardins Business, the business financial services component of Desjardins Group. "Tough times force people to rethink why they want to do business and re-evaluate their overall plan. We're able to help them identify and capitalize on opportunities by hitting pause, pivoting and finding innovative ways to be competitive; we help bring them into the right frame of mind to undertake these challenges and support them at each step of the way."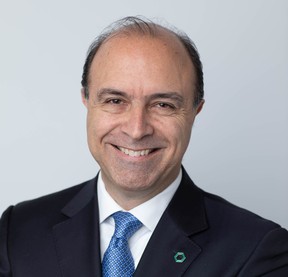 Harnessing crisis: Enabling entrepreneurs to capitalize on opportunities
During the last few years, when supply chain issues were plaguing companies across all sectors, many enterprises began sharing resources and information in the hopes that industry-specific think tanks would be mutually beneficial to all during unprecedented challenges.
Article content
Desjardins Business, for example, connected many of its clients to reflect on industry-specific issues and to share resources, ideas and support. The exercise proved successful in many instances, including when a group of Desjardins Business clients came together to help solve a supply crisis that enabled each of them to improve operations.
"It's an excellent example of the value of networks and how clients can identify and execute on creative solutions," Bourgeois says. "Especially during challenging climates."
Customization is key: Modern businesses require a departure from rigidity
It's as important for clients to be agile in the current environment as it is for financial institutions to demonstrate a degree of flexibility in delivering customized service to clients.
"Really being a partner to your client means tailoring solutions to the reality of their business and ensuring you're delivering services and products that truly fit their needs," Bourgeois says. "This departure from rigidity allows clients to execute on their business plan by being creative, allowing them to compete; and the expectation to deliver custom solutions further deepens the client-advisor relationship."
Article content
In today's rapidly changing business landscape, the value of trusted advisors and financial partners has never been more evident. A financial institution that supports enterprises of all sizes and sectors by having industry-specific and financial product experts will truly be able to deliver personalized service and long-term client care.
Building trust and prosperity through personalized service
"We cover the entire ecosystem of companies in Canada, and so we understand that no client is the same," says Bourgeois. "We work hard to develop a deep understanding of each business, and we invest the time to get to know the entrepreneurs, their reality and the economic fabric in which their business operates."
Building strong relationships with members and clients is key, as it lends itself to transparency and predictability. Both are critical for establishing trust, allowing clients to feel comfortable discussing their challenges, which today include inflation, supply-chain issues, client-facing communications, changing consumer demands and price increases.
Article content
"Traditionally clients look at financial institutions as service providers, but what a client wants to be assured of is that you're there for the long term as a financial partner," Bourgeois says. "The client can feel secure in knowing their advisors are there providing predictability in the relationship in good times and bad. That's why it's important to always take a very long-term approach in making sure the entire suite of expertise and an expansive network is accessible to all clients, big and small."
Pivoting with ease: The vital role of flexibility during uncertain times
Another aspect of that predictability is helping entrepreneurs develop a flexible business plan — a road map to stick to when times get tough. This type of thoughtful planning has become increasingly important over the years, as the new generation of entrepreneurs seeks to invest in companies with well-thought-out visions for growth.
"High level employees and investors want to see properly identified plans and milestones before considering becoming involved in a business," Bourgeois says. "The process of creating a business plan as a building tool and strategic planning exercise – one that should be revisited and updated periodicallys potentially even more valuable than the finished product itself when it's done correctly."
While the current business climate may be rife with financial uncertainty and inflationary concerns, entrepreneurs should not lose sight of the opportunities that can emerge from challenging times. Inflation and growth are not inherently incompatible; rather, they can coexist when businesses are equipped with adaptive strategies, innovation and the right advisory support.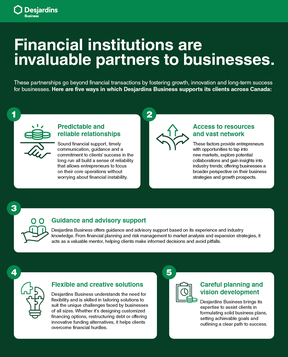 For more information, visit www.desjardins.com/ca/business
This story was created by Content Works, Postmedia's commercial content division, on behalf of Desjardins Business.